News!!
Girard USD # 248 Health Office
School Nurse: Christine Call, RN-BSN
School Nurse Assistant: Nancy J. Porter, CMA
RVH: 620-724-4327 and MS/HS: 620-724-4076
Welcome to the Health Office Page. I have provided some general information on this page related to nursing and the care of your child.
General Information
WHEN IS MY CHILD TOO SICK TO COME TO SCHOOL??
A problem parents commonly face is when to keep a child home from school if he/she complains of not feeling well. Use the following guidelines until your health care provider can be contacted.
Children should be kept at home if any of the following conditions are present:
Fever of 100 degrees Fahrenheit or greater within the past 24 hours
Vomiting within the past 24 hours
Diarrhea within the past 24 hours
Undiagnosed skin rashes /skin infections
A communicable disease
Head lice
Persistent sore throat along with loss of voice, difficulty swallowing and/or rash
Severe headache, toothache, or ear pain
Stiff neck or headache with fever
Abdominal pain with low grade fever
Eyes that are painful, red, and matted (yellow or green discharge)
A child may return to school after a contagious disease or infection when:
Chicken pox - When all blisters have formed scabs
Conjunctivitis - When eyes are clear and have been treated with antibiotics for 24 hours
Scabies - 24 hours after start of treatment
Strep throat or scarlet fever - 24 hours after start of treatment
Impetigo - When skin is clear or child has been under treatment for 24 hours
Head lice - When head is treated and free of lice and nits
Sometimes children may decide they feel sick on the morning of a big test or following a fight with a friend. True, at first you should always take your child's complaints seriously. But if you notice a continuing pattern it is always helpful to speak with your child's teachers, counselor, and of course the school nurse. Often these people have valuable insights into your child's experience here at Girard Schools.



My Child is Injured.
What Do I Need to Know About Returning to School?


When a student is injured or ill in a way that affects mobility, class participation, or participation in physical education, a note from the attending doctor must be kept on record in the nurse's office. With a physician's note, arrangements can be made to ensure safety when moving from class to class. Use of the elevator requires a physician's note documenting need.

If your child will be returning to school in a wheelchair please notify the grade level principal, counselor, and nurse as soon as you are able prior to your child's returning to the school.

If a student is involved in an accident or is injured during the school day he/she should tell the teacher in charge immediately, obtain a pass, and report immediately to the nurse's office. If a student is unable to walk to the nurse's office, the nurse will be called immediately to transport the student. After the student is evaluated, the nurse will contact the parent / guardian to inform them of the injury as deemed necessary.

Any questions or updates regarding your child's illness should be directed towards the nurse's office at RVH : 620-734-4327 or MS/HS: 620-724-4076.
MEDICATION
The Nurses Office does not have cough, cold, flu medication, antihistamines, allergy medications or antibiotics. ALL require a prescription from a physician and a signed Parent Medication Consent Form in order for the medication to be dispensed during school hours. The medication must be brought to the nurses office in the original container. Unless specifically ordered by a physician, school policy prohibits students from carrying on their person ANY medication that is prescribed by a physician. "Over-the-counter" medications can be kept in the Nurse's Office with parents permission.
Parents may come to the nurses office to administer medication to their child from the original container, if they so choose.
RESPIRATORY INHALERS AND ADRENALIN EPI-PENS ARE PERMITTED TO BE CARRIED AND SELF-ADMINISTERED WITH A PRESCRIPTION FROM A PHYSICIAN, A SIGNED PARENTAL CONSENT FORM, REGISTRATION OF THE MEDICATION IN THE NURSES OFFICE AND CORRECT DEMONSTRATION OF USE OF MEDICATION BY THE STUDENT.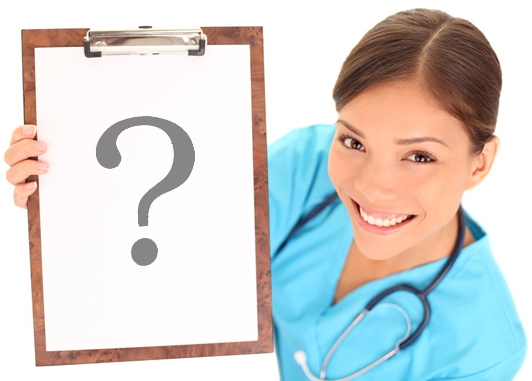 Why is it important to update my child's
Emergency Information form??

This is a common question we hear in the nurse's office! "Why do I have to hand in a new Emergency Information form??" Here is the short and simple answer. This form provides us with several very important things that allow us to provide appropriate care for your child.
An updated form gives the nurses an idea of medical illness to be aware of when examining your child when they come in to our office with complaints of illness or injury.

An updated form gives us

specific parental desires and requests

. An example might be a parent requesting that their child receive no Hydrocortisone cream or that the nurse call the parent before applying any new ointments. Please be specific if you have preferences! We make every effort to comply with your wishes. Wondering how to state your request so we'll understand? Feel free to call the Health Office and talk to one of us directly.

Updated medical concerns

. If your child was diagnosed with something new or had surgery over the summer include this information on the form. An example might be a child who suffered a concussion - this is something that would be important for us to know.

Updated phone numbers

are so important to us. We need to be able to reach you in the event of sickness or injury. Parents or guardians will be called first; however secondary contacts can be called first if specified in writing e.g. "call grandmother first, mom in class during the day".
As you can see, our desire for an updated Emergency Information form is important for the safety and well being of your child. Thank you for taking the time to peruse the information and change, add, or delete anything that you feel is necessary.